//
01--01
Exhibita
       ExhibitaPro, the leading art gallery design software, was developed by PinPoint over ten years ago and is used by the finest cultural institutions globally.
art gallery professionals
ExhibitaPro meticulously models the gallery space using scan data and many image references to create the most accurate and photo-realistic environment to work in.
We have gained an invaluable appreciation for the complexities and the art of exhibition design
ExhibitaPro
Is a sophisticated 3D application that allows the user to drag and drop artwork into a pre-built art gallery. Enhanced features such as adding temporary walls, plinths, cabinets, paint, and vinyl further assist the user.
      Our team spent many years collaborating with art gallery professionals to understand the growing need for a software solution to design exhibitions with ease. The knowledge we have gained has benefitted the Exhibita development programme.
Our virtual tours are a web-based environment that allows users to explore galleries, museums and other spaces in extra-ordinary realism. To enhance the experience, we introduce hotspots on 2D artwork and 3D sculptures.
Any area within the tour can present a hotspot to provide compelling content. This content can be text, images, audio, video and hyper links to other sites such as e-commerce, art auction bidding systems and sales departments. Furthermore, you can now experience the tour in VR.
Our international clients are
at the centre of our universe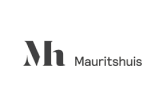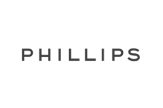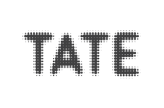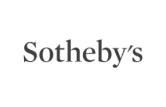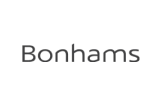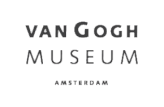 Andy Horn,
Exhibitions Manager,
National Portrait Gallery
Working with Exhibita Pro to develop our virtual Taylor Wessing Portrait Prize exhibition was a pleasure – they carefully guided us through each step of the process and we were able to create a very successful exhibition. It was my first experience of using Exhibita Pro and it gave me the skills and confidence to use it in the future. They are a great company to work with and I highly recommend them.
Susan O'Connor, Project Manager – Exhibition Design, National Gallery of Ireland
The National Gallery of Ireland first began working with ExhibitaPro in 2019 with the intention of utilising the software in the planning and design of temporary exhibitions and re-hangs of the permanent collection across approximately 15 rooms in our gallery. Secondary to this were our long-term plans of sharing the results with a wider group of stakeholders, lenders, sponsors, and perhaps students. The onset of the global Covid-19 pandemic in March 2020 changed these plans drastically and this 'back-of-house' system was instead re-focused toreunite our closed galleries with our visitors in a virtual setting. A steep learning curve, supported every step of the way by Stephen and the team, saw us provideinteractive versions of our permanent galleries on our website and, in a very exciting first for the NGI, to build and host an exhibition that had been curated and planned but never realised in the physical galleries. 'Irish Horse' was 100% virtual as some of the selected artworks never made it onto our premises beforeI became necessary to cancel the exhibition. Months of research, collaboration and negotiations would have been for naught if we hadn't had the option of producing a beautiful online exhibition which we then shared with our appreciative visitors – many of whom still think the exhibition was filmed on-site behind closed doors! We now have approximately 40 rooms modelled for use with Exhibita and 13 members of staff training to use it and we look forward to continuing to expand our knowledge and use of ExhibitaPro.