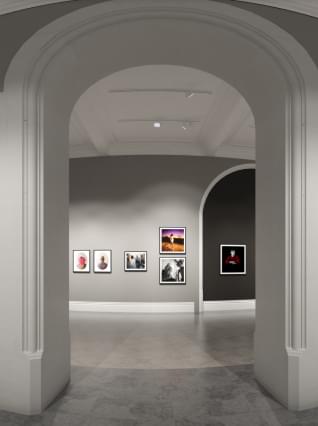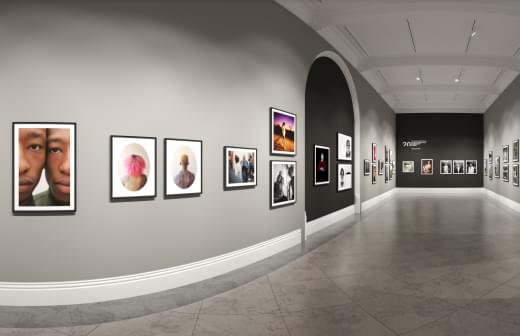 Presenting the prestigious National Portrait Gallery photographic Portrait Prize as an exclusively virtual exhibit for the National Portrait Gallery.
worked closely with the National Portrait Gallery curation team to create an engaging immersive experience that reached a worldwide audience during the restrictions of 2020. Visitors were given the ability to learn more about the different artists' works displayed and the opportunity to vote on their favourites. It was important to utilise the unique capabilities of showcasing the exhibit virtually.
Our photo real rendering delivers high level accuracy, recreating the powerful beauty of the images on display. Audiences can get closer to the works in ways not possible in the material world.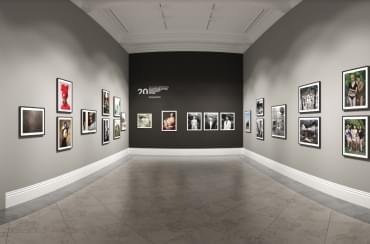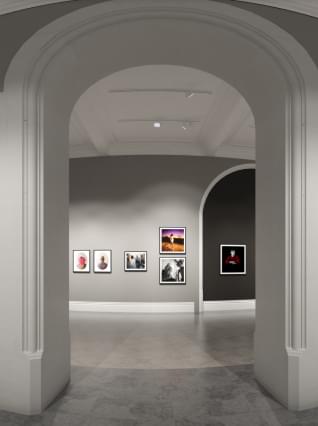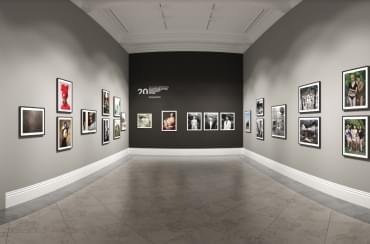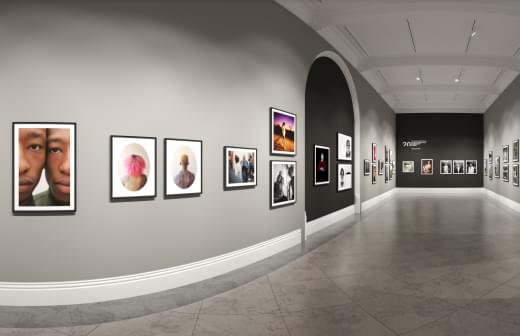 The landmark National Gallery of Ireland exhibition created for the National Irish Gallery. Showcasing the relationship of horses in Irish life and art.
We created the full online exhibit to support the gallery's commitment of bringing people and art together during April 2020, when their original Gallery exhibit was jeopardized due to restrictions.
Producing each element from sculpture to audio visual installations at the highest level of detail for the space enabled a new dimension of experience for each visitor to the online gallery space.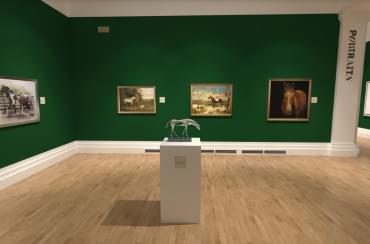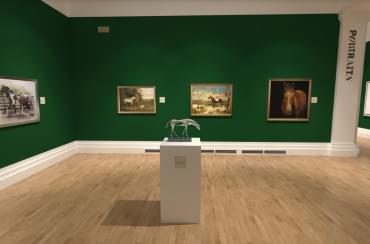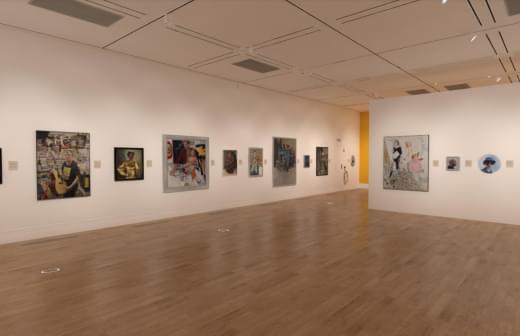 The BP Portrait Award is the most prestigious portrait painting competition in the world and represents the very best in contemporary portrait painting.
We created this beautiful virtual exhibition for the BP Portrait Award during lockdown. We took particular care in showing the rich variety of works at the highest render quality, allowing each visitor to witness the powerful stories each piece displayed.